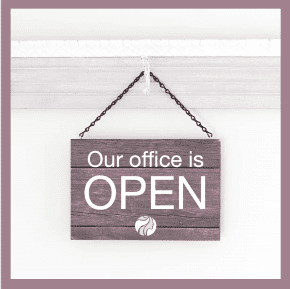 Our team, here at the Dallas Center for Dermatology and Aesthetics,
is committed to doing our part in minimizing the spread of the
coronavirus (COVID-19). The safety of our patients and staff is
of the utmost importance.
Please be assured, we are:
following all CDC recommendations regarding sterilization
of instruments, commonly touched surfaces and workspaces.
diligently implementing additional layers of infection control
for protection of our patients and staff.
following all updated recommendations from the CDC as we
are monitoring those changes daily.
We encourage everyone in our community to take steps to minimize
the spread of the virus. Emerging information regarding this virus
is updated regularly by the CDC.
Our dermatology office is open. We believe our office is a safe
environment and look forward to seeing you at your appointment.
If you are having symptoms of a cold, flu or the coronavirus
(fever, cough and/or shortness of breath), we ask you to call
our office to postpone your appointment. And, please do not bring
additional people (ie children) with you to your visit.
There is no higher priority than the safety of our patients and our staff.
If you have a question about an upcoming appointment, please contact
us at 214-631-7546.