Dallas Center for Dermatology and Aesthetics
8201 Preston Road #350
Dallas, TX 75225
Phone: (214) 631-7546
Fax: (214) 631-8546
Monday–Friday: 8:30 a.m.–4p.m.

COVID-19 POLICIES
Our office reopens on Monday, May 4, 2020. We have made this decision based on the guidance from the Governor of Texas, CDC guidelines and the City of Dallas.
We do ask for your continued patience, as we navigate this unique situation.
For the foreseeable future, you will notice things may look and feel a little different in the office. Our team will be making some changes about the way we handle our everyday tasks, and there are some changes for our patients as well. All of these changes are being made for the safety of both the staff and our patients.
Hug-free zone.
Unfortunately, our office will have to be a "hand shake free" and "hug free" zone for a while. We will miss this personal interaction. Air hugs are still perfectly acceptable (given from six feet away).
No guests allowed.
We request that ONLY the patient enter the office, unless bringing a minor child or an adult who needs assistance. Please do not bring extra children or babies who do not have appointments with you to your appointments. We must minimize the number of people in the office. If you have someone drive you to the appointment, they will need to stay outside the office.
Protective mask required.
We request that you wear a protective face covering or mask when you come to the office per ordinance of the City of Dallas. We will ask you to remove your mask, if needed, for your exam or treatment. Should you arrive to the office without wearing a mask or protective face covering, a member of our staff will ask to reschedule your appointment.
Taking your temperature.
We will take your temperature when you arrive. (FYI, we will also be taking the temperature of the staff twice a day). Anyone, including staff, who has a temperature over 100 will be asked to reschedule their appointment and will be encouraged to contact your medical provider for follow-up. If you know that you have a fever or any of the respiratory symptoms, please call us ahead of time and reschedule your appointment.
Touch-free paperwork (as possible).
We will attempt to minimize the amount of paperwork that is handled back and forth in the office. You may receive medical history updates or consent forms through email. We will ask you to sign and return those through email or fax prior to your appointment, along with a copy of your insurance card. Also, insurance changes will be requested through email.
Protective equipment for staff.
You will notice a change in the type of personal protection equipment (PPE) worn by our team. We will be following the recommendations and requirements of the CDC and the Texas State Board of Medical Examiners.
We understand these new procedures may be a bit overwhelming. If you have any questions at all, please reach out to a member of our staff.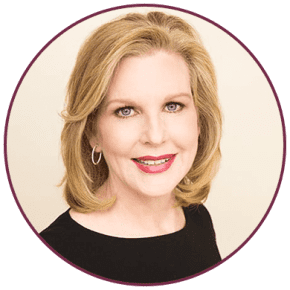 Lori Stetler, MD
Kristel Polder, MD
Jill Feetham, MD
Call our office to schedule a video consult with Dr. Stetler, Dr. Polder, or Dr. Feetham
Back to Top